So, I had been feeling a little down that I missed all of the great after Christmas deals....not that I really NEED anything, but you know, I am female, and like to spend $$$!
Today I made up for it! Peyton & I went by Belks to have a few links taken out of my new watch and while there, we wandered out into the mall. Lo & behold, there was a Gymboree right there with sale signs everywhere, we had to check it out!!! I got 3 adorable outfits for about $14.....


I know, I know....if I don't have a girl, I am screwed. Not really....I have the receipt!!! They were just too cute & too cheap to resist!
Then, back at Belks we found an awesome sale in the baby department, but I wouldn't let myself buy anymore girl stuff.....but then Peyton found GRINCH wear for baby! If you don't know, Peyton LOVES the Grinch. We just had to buy some for baby next year to wear at Christmas....and it was all 75% off! One is gender neutral, the other is obviously pink & girly...but again, I have the receipt!


Then, we headed over to Babies R Us to look at the cribs again. If you recall, I have a voucher for a new one since Peyton's was recalled. I found one i liked that was right at the $350 voucher range, so I bought it. Here is a snapshot of it from the store on my camera phone...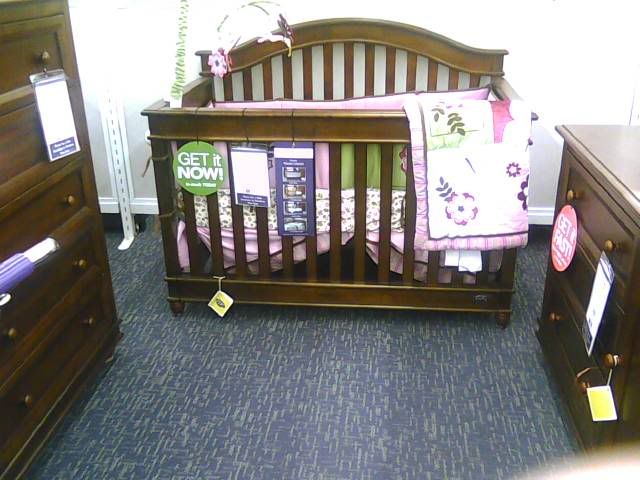 Finally, we went to another baby store that I had never been to called "Buy Buy Baby"....they had a ton of strollers and carseats, good to know!!!!! Anyways, while there, I came across this: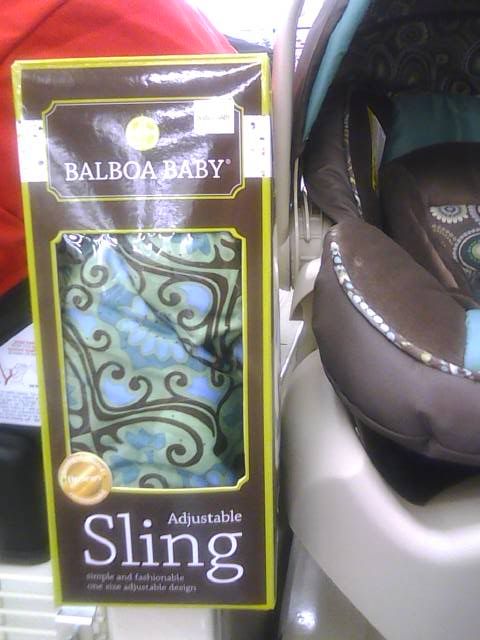 for $59.99! It's called a Balboa Baby Sling. Well, I got this exact same one, brand new with tags, at a consignment shop a few weeks ago for $8! Hmmmm.....hopefully it doesn't suck, but for $59.99, I would think it would be good, however I have never heard of it before.